Monsanto and Pairwise Announce R&D Collaboration to Accelerate Innovation in Agriculture with Gene Editing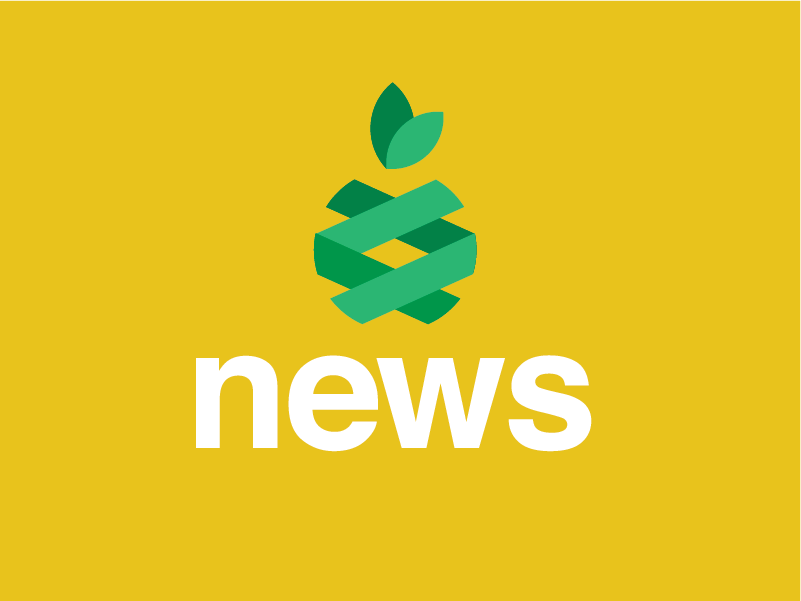 Partners' Leading Expertise And The Potential Of Base Editing To Fuel Advancement
ST. LOUIS & SAN DIEGO–(BUSINESS WIRE)–Monsanto Company (NYSE: MON) and Pairwise Plants (Pairwise), an agricultural startup, have announced a collaboration to advance agriculture research and development by leveraging gene-editing technology. Under the agreement, Pairwise will work in corn, soybeans, wheat, cotton and canola crops exclusively with Monsanto. The companies bring unparalleled expertise and complementary intellectual property (IP) to a strategic alliance expected to drive new and needed solutions to help farmers produce better harvests, protect crops from evolving threats, and conserve resources in the face of mounting environmental challenges.
Under the companies' collaboration and licensing agreement, Monsanto would contribute $100 million to access and develop Pairwise IP in row crop applications, including an option to commercialize products resulting from the research collaboration.
"Part of Monsanto's commitment to delivering new technologies to farmers is recognizing other innovators we can work with to accelerate solutions," said Dr. Robb Fraley, Monsanto chief technology officer. "We are excited to be collaborating with the pioneers in gene editing at Pairwise to build on the robust body of research driven by our in-house team."
Pairwise is focused on finding new ways to address global food challenges through a world-class collective of gene-editing and agriculture thought leaders, along with access to foundational gene-editing IP. Pairwise has licensed programmable base editing technology from Harvard University and will be developing new gene-editing applications that Pairwise and Monsanto will apply in their research. Pairwise also plans to develop its own new crop varieties while collaborating with other agriculture and consumer food companies.
"My co-founders and I believe the technologies we have each been developing can have a profound impact in plant agriculture and will speed innovation that is badly needed to feed a growing population amid challenging conditions created by a changing climate," said Pairwise founder J. Keith Joung. "Base editing technology has the potential to have an enormous impact on the speed and precision with which plant scientists can improve crops, giving researchers the ability to make single nucleotide changes at a precise location in the genome efficiently."
Pairwise recently closed a $25 million Series A financing co-led by premier venture capital firm Deerfield Management and Monsanto Growth Ventures, the venture capital arm of Monsanto, which are each minority shareholders. The company will be led by Dr. Tom Adams, incoming chief executive officer, and Dr. Haven Baker, chief business officer, with founders Drs. David Liu (professor and researcher at Harvard University and the Broad Institute, and a Howard Hughes Medical Institute Investigator), Feng Zhang (Broad Institute/MIT) and J. Keith Joung (Massachusetts General Hospital/Harvard Medical School), each a preeminent expert and inventor of gene-editing technologies.
"Human health care has long pioneered gene-related treatments, successfully advancing responses to our most systemic disease challenges. Pairwise and our partners believe the same is possible for agriculture," said Dr. Baker, Pairwise chief business officer. "Gene editing can play a critical role in addressing global food challenges through collaboration across companies worldwide."
For more information on Pairwise, visit www.pairwiseplants.com.
About Monsanto Company
Monsanto is committed to bringing a broad range of solutions to help nourish our growing world. We produce seeds for fruits, vegetables and key crops – such as corn, soybeans, and cotton – that help farmers have better harvests while using water and other important resources more efficiently. We work to find sustainable solutions for soil health, help farmers use data to improve farming practices and conserve natural resources, and provide crop protection products to minimize damage from pests and disease. Through programs and partnerships, we collaborate with farmers, researchers, nonprofit organizations, universities and others to help tackle some of the world's biggest challenges. To learn more about Monsanto, our commitments and our more than 20,000 dedicated employees, please visit Monsanto.com. Follow our business on Twitter® at twitter.com/MonsantoCo.
About Pairwise
Driven by the belief that food should be healthy, affordable, convenient and sustainable, Pairwise brings together leaders in agriculture and technology to harness the transformative potential of genome editing to address our food system's needs. We are working to develop new varieties of crops, and to partner with food and agriculture companies who seek to put nutritious food on tables across the globe. From developing novel genome editing tools to leveraging the natural genetic diversity of plants and creating robust partnerships and collaborations, we are working to address the biggest challenges facing the future of food. Join us.
Cautionary Statements Regarding Forward-Looking Information:
Certain statements contained in this release are "forward-looking statements," such as statements concerning the company's anticipated financial results, current and future product performance, regulatory approvals, business and financial plans and other non-historical facts, as well as the pending transaction with Bayer Aktiengesellschaft ("Bayer"). These statements are based on current expectations and currently available information. However, since these statements are based on factors that involve risks and uncertainties, the company's actual performance and results may differ materially from those described or implied by such forward-looking statements. Factors that could cause or contribute to such differences include, among others: risks related to the pending transaction between the company and Bayer, including the risk that the regulatory approvals required for the transaction may not be obtained on the anticipated terms or time frame or at all, the risk that the other conditions to the completion of the transaction may not be satisfied, the risk that disruptions or uncertainties related to the pending transaction could adversely affect the company's business, financial performance and/or relationships with third parties, and the risk that certain contractual restrictions during the pendency of the transaction could adversely affect the company's ability to pursue business opportunities or strategic transactions; continued competition in seeds, traits and agricultural chemicals; the company's exposure to various contingencies, including those related to intellectual property protection, regulatory compliance and the speed with which approvals are received, and public understanding and acceptance of our biotechnology and other agricultural products; the success of the company's research and development activities; the outcomes of major lawsuits, including potential litigation related to the pending transaction with Bayer; developments related to foreign currencies and economies; fluctuations in commodity prices; compliance with regulations affecting our manufacturing; the accuracy of the company's estimates related to distribution inventory levels; the levels of indebtedness, continued availability of capital and financing and rating agency actions; the company's ability to fund its short-term financing needs and to obtain payment for the products that it sells; the effect of weather conditions, natural disasters, accidents, and security breaches, including cybersecurity incidents, on the agriculture business or the company's facilities; and other risks and factors detailed in the company's most recent periodic report to the SEC. Undue reliance should not be placed on these forward-looking statements, which are current only as of the date of this release. The company disclaims any current intention or obligation to update any forward-looking statements or any of the factors that may affect actual results.
Contacts
Monsanto Company
Media:
Camille Scott, 314-694-4645
or
Investors:
Laura Meyer, 314-694-8148
or
Pairwise:
Laura McCarthy, 816-914-2953