Pairwise Establishes Durham, N.C., Headquarters to Lead Innovation in Food and Agriculture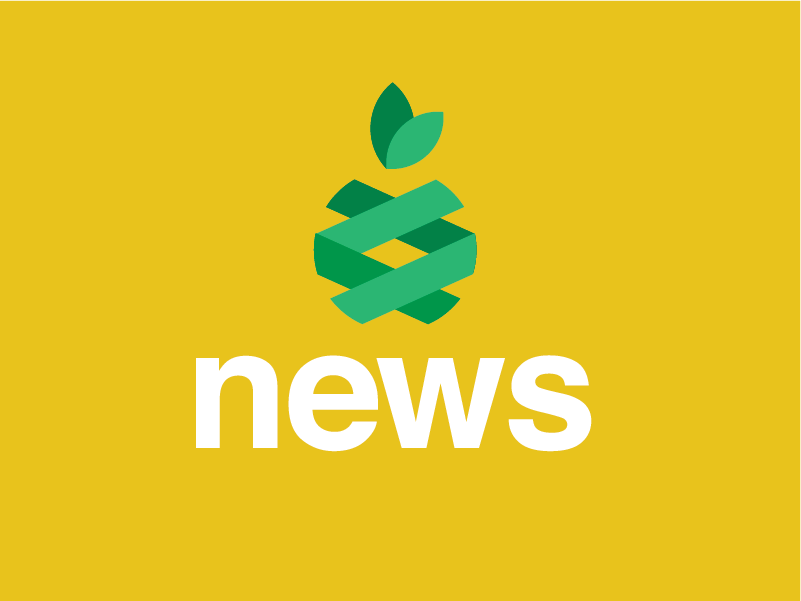 DURHAM, N.C.–(BUSINESS WIRE)–Pairwise today announced it has selected Durham, N.C., as its headquarters and will lease space on the Golden Belt Campus in the heart of downtown. The move represents a commitment to growth in a region ripe with innovation and engagement in the agricultural technology industry.
"Pairwise is focused on improving produce and row crops to address consumer needs for affordable, healthy, convenient and sustainable food," said Pairwise CEO Dr. Tom Adams. "Our facilities in Durham, the talent we have recruited, and the close proximity to like-minded life science businesses and organizations will help us make this vision a reality. Establishing our headquarters in Durham will allow us to focus on research and development, as well as growing our business and becoming an active member in the local community."
"North Carolina is home to a diverse agriculture base that includes not only a wide range of crops, but emerging technologies in life sciences from agriculture to pharmaceuticals," said Pairwise Chief Business Officer Haven Baker. "Durham itself is home to a mix of education, science and art which makes it a great place to build a company. We're excited to establish our presence in a city, and state, that thrives on its diversity of growth opportunities."
The company was founded by Adams, Baker and leading academics J. Keith Joung, David Liu and Feng Zhang to leverage the natural diversity in agricultural crops in new ways to address global food and health challenges. The company is developing new genomic technologies it intends to make available to a wide array of food and agriculture companies spanning row and specialty crops, fruits and vegetables. Since announcing the company's formation in March 2018, its leadership has expanded to include:
Ryan Rapp, Head of Product Discovery
Aaron Hummel, Head of Genome Editing Technology
Mike Mann, Head of Trait Development Pipeline
Ian Miller, Vice President of Business Operations
Heather Hudson, Head of Collaborations and Portfolio Management
Jason Goode, Director of Business Development
Amy Lewis, Head of Human Resources
The company currently has approximately 50 employees, and anticipates hiring an additional 30-40 employees throughout 2018 and 2019.
Pairwise has already engaged with The North Carolina Biotechnology Center as an important resource for establishing a collaborative network in the region.
The Golden Belt Campus is a 320,000 square-foot historic mill that once facilitated textile and tobacco operations and is the only remaining 1900s-era conversion opportunity of its kind in the area. With a 36,000-square-foot space in the newly renovated multi-building, mixed-use Golden Belt Campus, Pairwise will complement its presence in the Research Triangle Park (RTP) where it currently has 24,000 square feet of greenhouse and an additional 30,000 square feet of space for additional research and development.
In the spring of 2019, the research and development team and executives will move to the location downtown, while additional team members will remain in RTP at the plant growth and testing facilities.
"Pairwise is a forward-thinking company and an ideal tenant for the Golden Belt Campus," said Ed Kulik, the co-owner of LRC Properties which is a managing member of Golden Belt Campus. "We are excited to see how this new office and lab location will enable their company to further expand their research and continue to make breakthroughs in healthy and sustainable food production."
NAI Carolantic Realty brokers Robin Roseberry Anders, SIOR, and Jordan Williams, MBA, represent the Golden Belt Campus. Pairwise was represented by Don Shupe and Heath Chapman of CBRE in the lease negotiation.
About Pairwise
Driven by the belief that food should be healthy, affordable, convenient and sustainable, Pairwise brings together leaders in agriculture and technology to harness the transformative potential of new genomics technologies to address our food system's needs. We are working to develop new varieties of crops, and to partner with food and agriculture companies who seek to put nutritious food on tables across the globe. From developing novel genome editing tools to leveraging the natural genetic diversity of plants and creating robust partnerships and collaborations, we are addressing the biggest challenges facing the future of food. Join us. For more information, please visit www.pairwise.com.
About Golden Belt
Represented by NAI Carolantic Realty brokers Robin Roseberry Anders, SIOR, and Jordan Williams, MBA, Golden Belt Campus is a 320,000 SF historic mill that once facilitated textile and tobacco operations and is the only remaining 1900s era conversion opportunity of its kind in the area. LRC Properties purchased the Mill No.1 portion of the campus in 2016, and the remainder of the Golden Belt buildings in mid-2017, beginning a full-scale renovation of the former that summer. In addition to fully renovated brick and timber office spaces boasting large 40K SF floor plates, the renovation will include new artist's studios and galleries, landscaped outdoor areas for tenant and neighborhood gatherings, and a music stage on the "Summer Stage Plaza" bordering Taylor Street.
About LRC Properties
LRC Properties is an experienced investment manager focused on East Coast commercial real estate investments. Founded in 2009 by Howard Lavitt and Edward Kulik, LRC Properties is headquartered in New York with an experienced team capable of dealing with all aspects of real estate management. In North Carolina, LRC Properties has assets in Charlotte, Durham and Raleigh, with an office in Charlotte. LRC concentrates in acquiring core plus and value add properties in improving markets, and currently manages more than 8 million square feet in the Southeast. LRC is positioned to move quickly to deploy capital and decisively secure transactions. For more information on LRC Properties, visit www.lrcprop.com.
Contacts
Pairwise
Laura McCarthy
(816) 914-2953