Pairwise Raises $25M Series A Financing to Accelerate Crop Innovation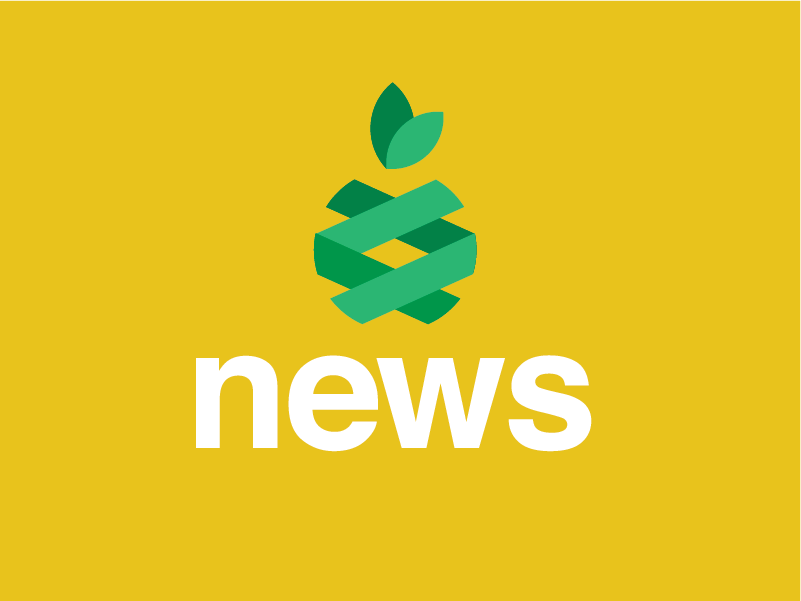 Experts in Gene Editing and Agriculture Create Pairwise Plants to Address Global Food Challenges
SAN DIEGO–(BUSINESS WIRE)–Pairwise Plants (Pairwise) today announced it has closed a $25M Series A financing co-led by Deerfield Management and Monsanto Growth Ventures (MGV), the venture capital arm of Monsanto Company (NYSE: MON).
Pairwise is an agricultural company focused on using gene editing and leveraging natural diversity in agricultural crops in new ways to address global food challenges. The company will be led by Dr. Tom Adams, chief executive officer (CEO), and Dr. Haven Baker, chief business officer, with founders Drs. Feng Zhang, David Liu and J. Keith Joung, each a preeminent expert and inventor of gene-editing technologies.
Together this team brings unparalleled expertise to Pairwise. "My co-founders and I believe the technologies we have each been developing can have a profound impact in plant agriculture and will speed innovation that is badly needed to feed a growing population amid challenging conditions created by a changing climate," said Pairwise founder J. Keith Joung.
Pairwise has licensed programmable base editing technology from Harvard University and will be developing new gene-editing applications that Pairwise intends to make available to a wide array of food and agriculture companies spanning row and specialty crops, fruits and vegetables.
"Our world needs healthier, more affordable, more convenient and more sustainable food," said Dr. Tom Adams, incoming Pairwise CEO. "Our goal is to solve agriculture problems across a wide range of food systems that are also acknowledged social problems – including food waste, food security and nutrition, and to enable other companies worldwide to benefit from gene editing through technology licensing and collaboration."
The industry-leading work of the Pairwise founders, and the unique ability of these experts to work together toward the goal of advancing innovation in agriculture, appealed to investors.
"Deerfield has experience in gene-editing technology for human health and we see Pairwise as an opportunity to engage leading scientists in gene editing to create a truly unique company that will benefit agriculture and society," said Cam Wheeler, Principal at Deerfield Management.
MGV is one of the most active investors in agriculture. "Part of Monsanto's commitment to modern agriculture is recognizing and accelerating innovation by investing in best-in-class startup companies," said Kiersten Stead, investment director for MGV. "We are excited to establish a new independent company that will create innovative new products to benefit consumers, farmers and the environment – both in grains and underbred crops."
About the Pairwise Founders
David Liu is a Professor of Chemistry and Chemical Biology at Harvard University, faculty member at the Broad Institute, and a Howard Hughes Medical Institute Investigator. At Harvard, Liu pioneered base editing, a new form of gene editing, and evolved genome editing agents with improved properties compared to their natural forms.
J. Keith Joung is the Desmond and Ann Heathwood Research Scholar and a pathologist at the Massachusetts General Hospital and Professor of Pathology at Harvard Medical School. Over the past decade, his lab has invented and optimized important innovations in gene-editing technology.
Feng Zhang is a core institute member of the Broad Institute of MIT and Harvard, an investigator at the McGovern Institute for Brain Research at MIT, as well as the James and Patricia Poitras Professor in Neuroscience at MIT, in the departments of Brain and Cognitive Sciences. Zhang developed the CRISPR-Cas9 system for gene editing in eukaryotic cells and continues to identify and adapt gene-editing tools including CRISPR-Cas12s (Cpf1) and CRISPR-Cas13s.
Tom Adams, former vice president of biotechnology at Monsanto, will be joining the company on April 1 as CEO. Adams brings more than 30 years of genomics and biotechnology research experience, including 20 years at Monsanto where he most recently led the company's Biotechnology organization.
Haven Baker will assume the role of Chief Business Officer. Baker, formerly senior vice president and general manager of Simplot Plant Sciences, was responsible for launching the Innate Potato.
About Pairwise
Driven by the belief that food should be healthy, affordable, convenient and sustainable, Pairwise brings together leaders in agriculture and technology to harness the transformative potential of genome editing to address our food system's needs. We are working to develop new varieties of crops, and to partner with food and agriculture companies who seek to put nutritious food on tables across the globe. From developing novel genome editing tools to leveraging the natural genetic diversity of plants and creating robust partnerships and collaborations, we are working to address the biggest challenges facing the future of food. Join us. For more information, please visit www.pairwiseplants.com.
About Deerfield Management
Deerfield is a healthcare investment firm committed to advancing healthcare through investment, information and philanthropy. For more information, please visit www.deerfield.com.
About Monsanto Growth Ventures
Monsanto Growth Ventures, the venture capital arm of Monsanto Company, is growth-stage agnostic and will invest in companies from Seed stage, through Series A and beyond. Its robust program for partnering with early-stage companies leads to stronger partnerships, collaborations that accelerate development and, sometimes, according to strategic goals, mergers and acquisitions. As one of more than a dozen companies in the MGV portfolio, the investment in Pairwise complements Monsanto's approach to integrating plant breeding, plant biotechnology, crop protection, ag biologicals and data science platforms to give growers better tools and technologies for producing better harvests, protecting crops and conserving resources in the face of mounting environmental challenges such as climate change and water scarcity. For more information on Monsanto Growth Ventures, visit https://monsanto.com/company/monsanto-growth-ventures/.
Contacts
Pairwise Plants Media:
Laura McCarthy, (816) 914-2953
or
Deerfield Management Media:
Karen Heidelberger, (212) 551-1600
or
Monsanto Media:
Camille Scott, (314) 694-4645