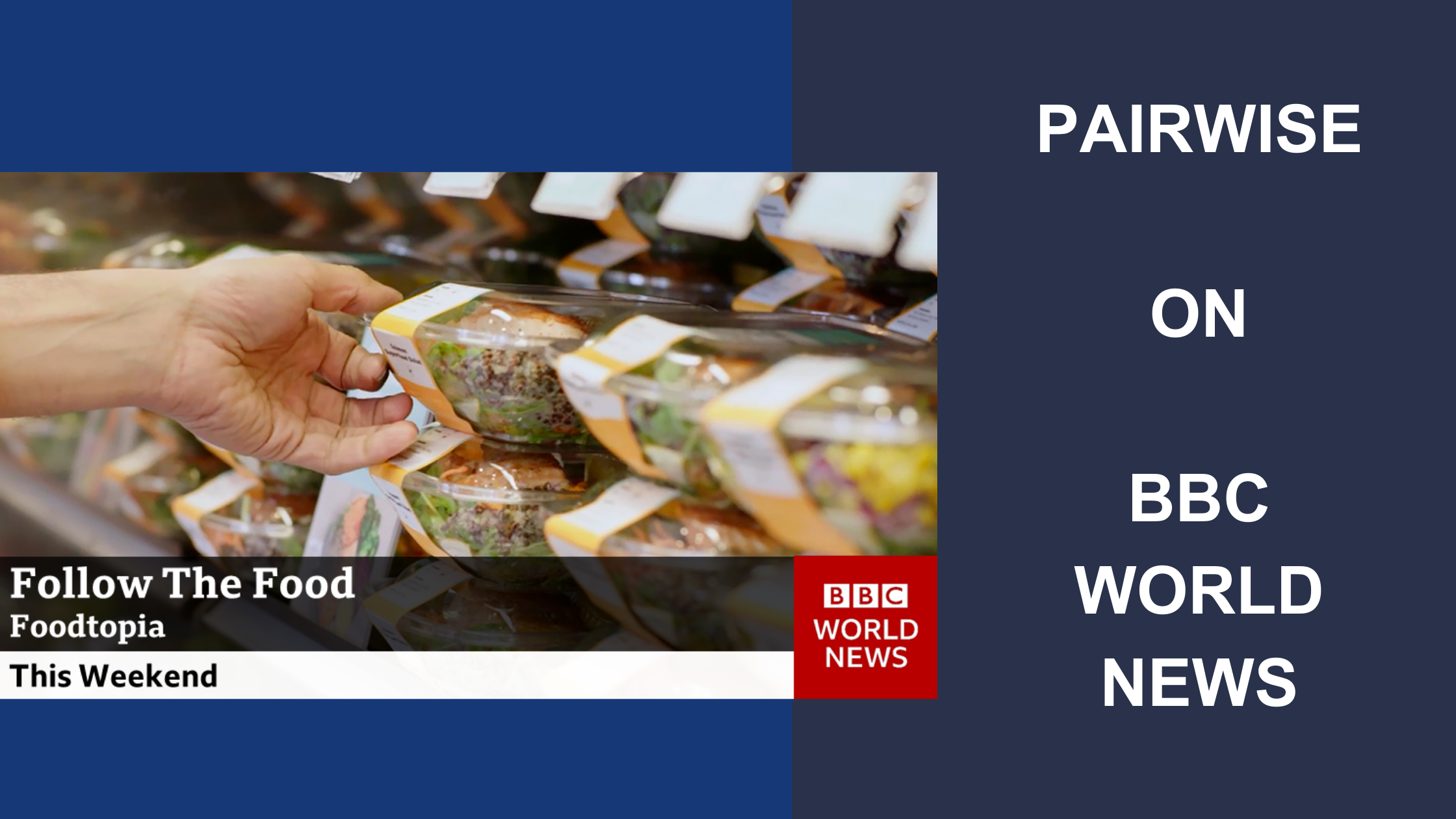 Pairwise featured on BBC World News' Follow the Food Series
Hosted by distinguished Ethnobotanist James Wong, BBC World News' "Follow the Food" series explores the cutting-edge solutions that are leading the way to a more sustainable food future.
Featured in the first episode of Series Three, Pairwise had the opportunity to answer one of James Wong's "big, bold, and optimistic questions" on his "quest to meet the greatest challenges facing humanity."
Can all food be nutritious and taste great?
Dr. Tom Adams, CEO and Co-Founder of Pairwise, believes that it can. During his time with James Wong, Tom demonstrated this belief by:
Speaking on the benefits of gene editing and how the technology enables a more modern food supply system

Sharing a tour of Pairwise's state-of-the-art greenhouses, and

Showcasing the company's major innovations in two consumer crops - blackberries and leafy greens
"

James Wong, ethnobotanist and presenter of Follow the Food, said: "Now more than ever we need a rational, evidence-based discussion about the role food and food production plays in avoiding both humanitarian and environmental catastrophes.

In this new series of Follow the Food, we explore and explain some of the solutions on the table, unpacking them so that everyone can understand the knock-on effects of what we produce, purchase and consume."

- BBC World News/BBC.com

(2021 01 19). [Press Release]

---

About Follow the Food:

"Follow the Food

"

is a multimedia series by

BBC Future

and BBC World News that investigates how agriculture is responding to the profound challenges of climate change, environmental degradation and rapidly growing populations that face our global food supply chains. "Follow the Food" traces emerging answers to these problems – both high-tech and low-tech, local and global – from farmers, growers and researchers across six continents.